Since 2009, we've been providing the best Ryodoraku Meridian detection system to acupuncturists and professionals around the world.
C.M.A.S. stands for Cloudtcm Meridian Analysis System, is the state of the art in Traditional Chinese Medicine.  It is designed to measure a person's twelve meridian energy level, and apply the results to diagnose  examninee's health based on Ryodoraku theory since 1951. C.M.A.S. records the energy level and presents the results in the comprehensive format of charts
01. Standalone-Server Version
C.M.A.S. standalone-server version support Windows and Mac. It will guide you to collect 24 Meridian Energy Values. You only need to follow the instructions and pictures on the screen step-by-step. The images will assist you to locate the probe on the correct acupuncture points and complete the measurement procedure.
PS. Multi-Language(Chinese/English) is supported!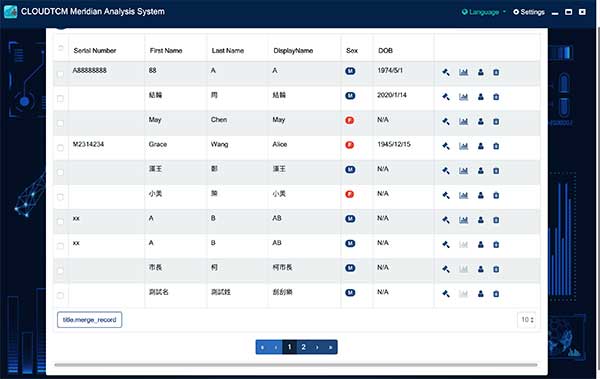 Standalone-Server Version Gallery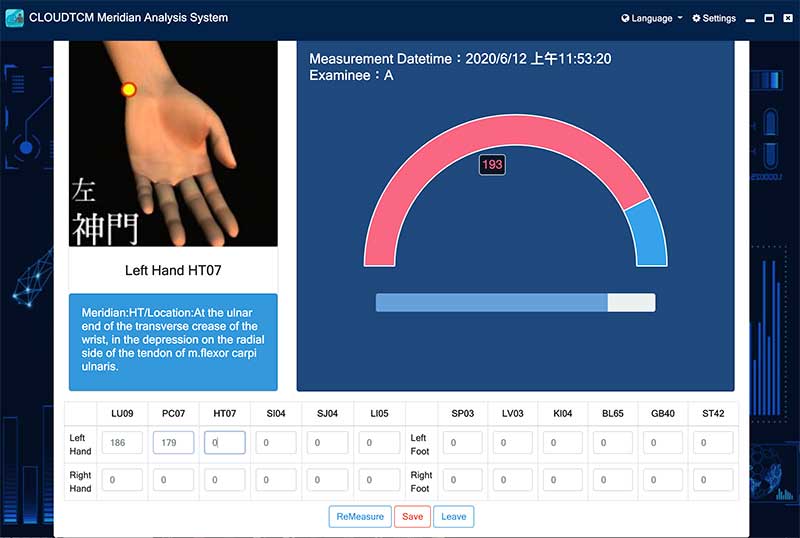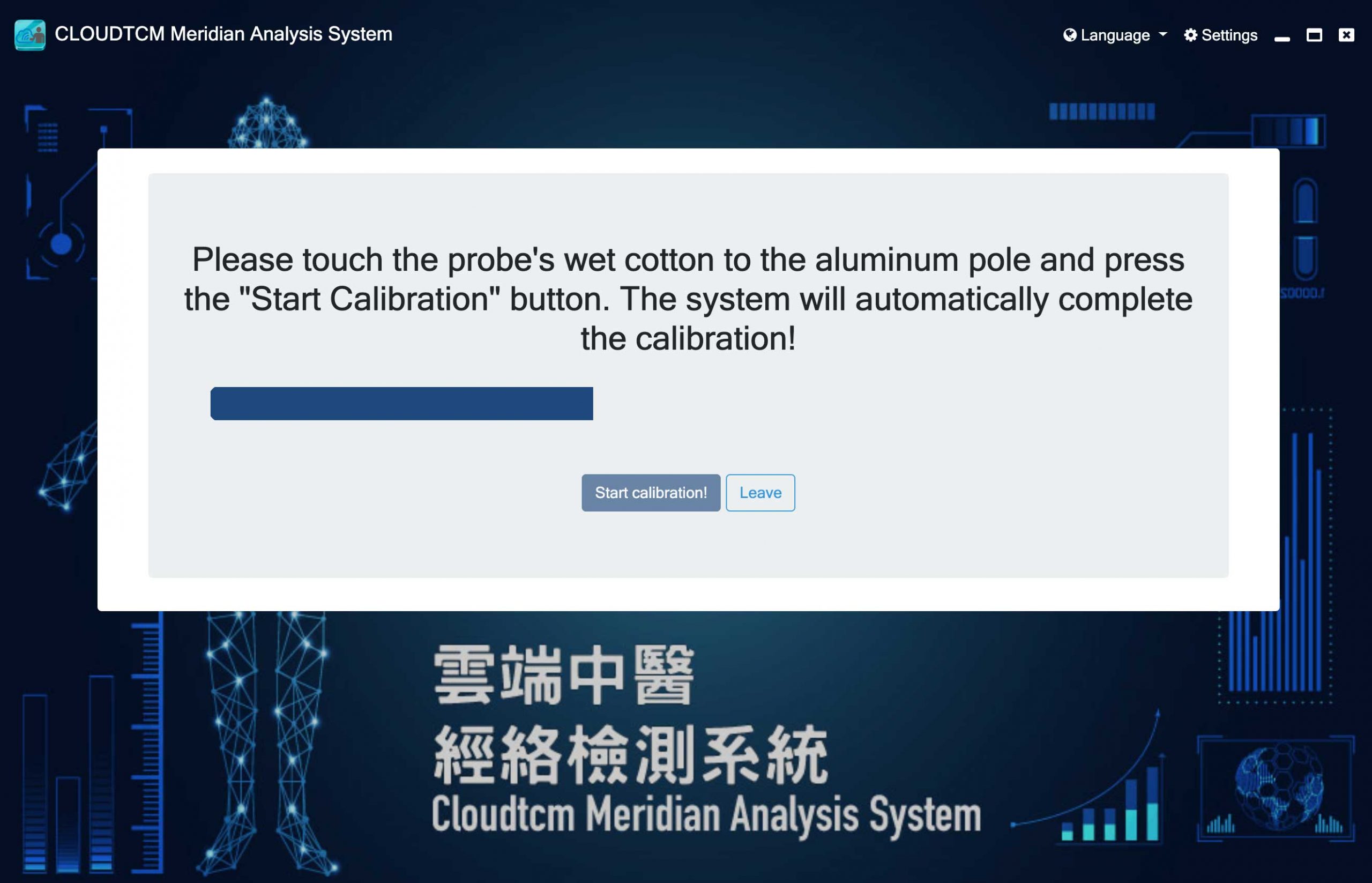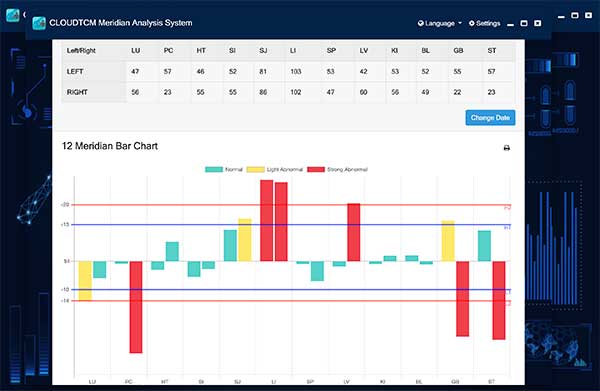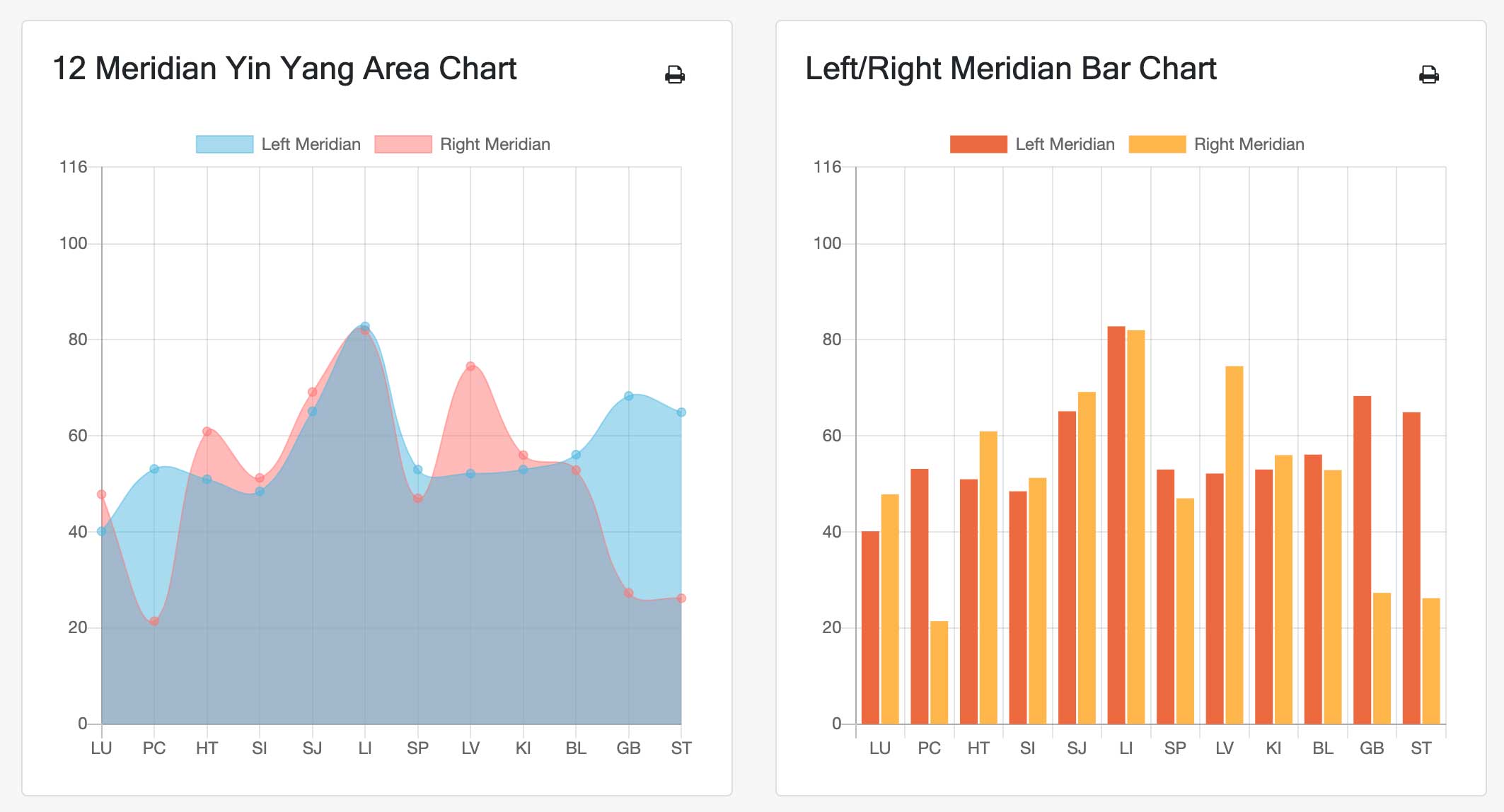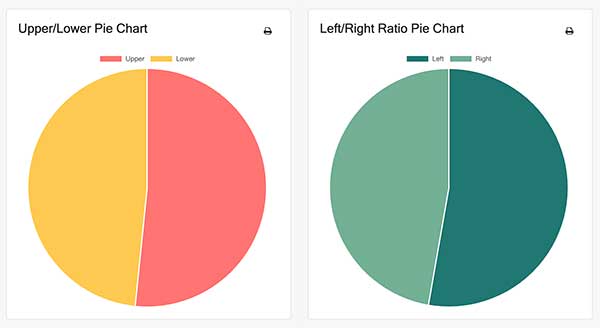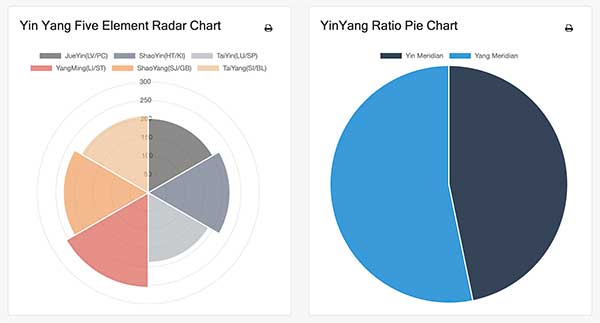 The data synchronization function can be turned on, and multiple computers can be used simultaneously. All meridian measruement and customer data can be synchronized.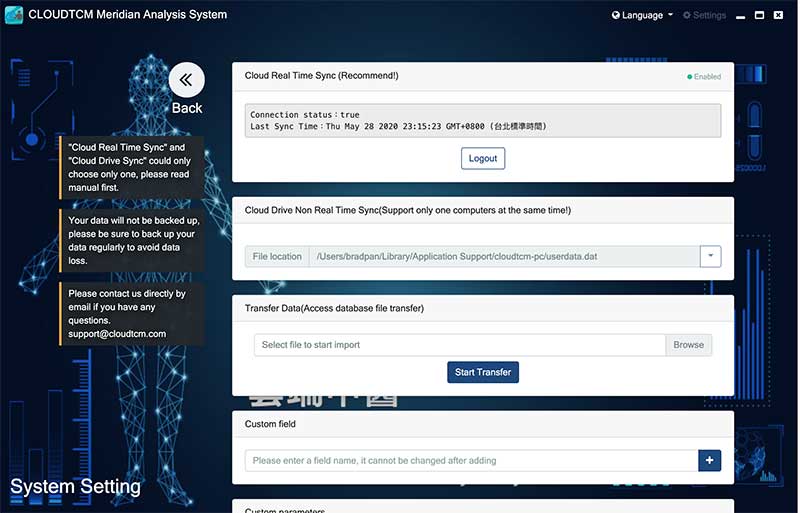 Advanced Setting Gallery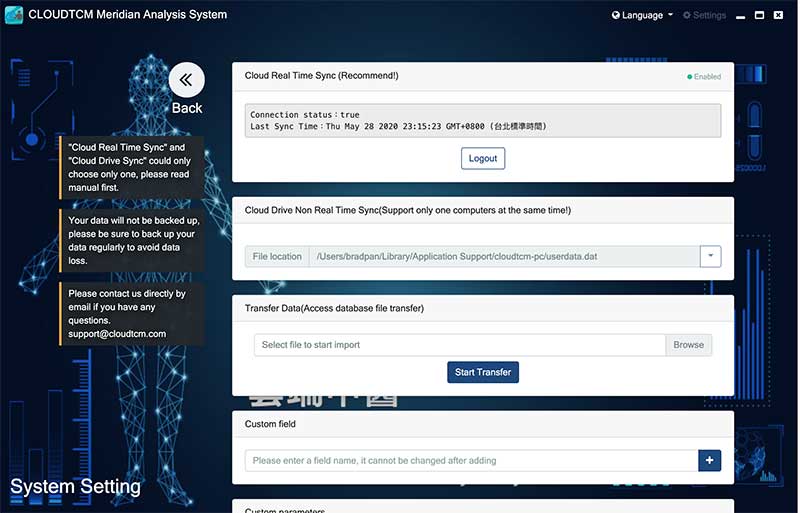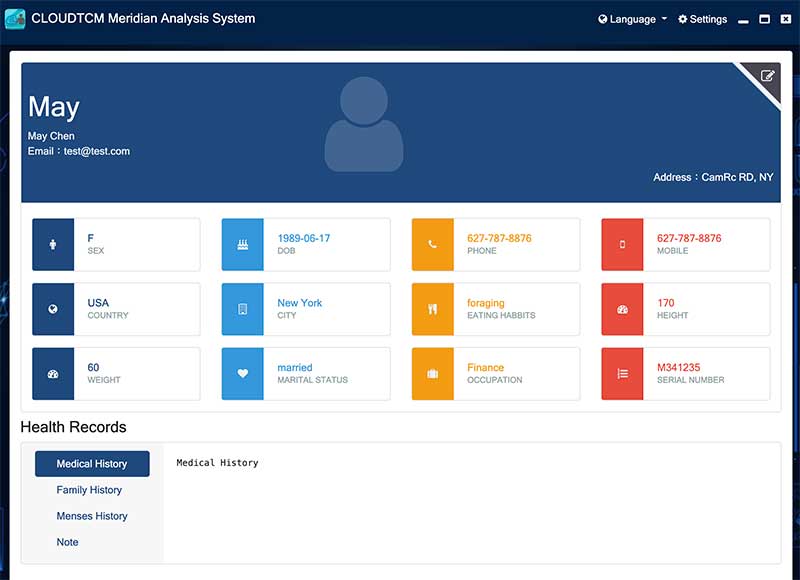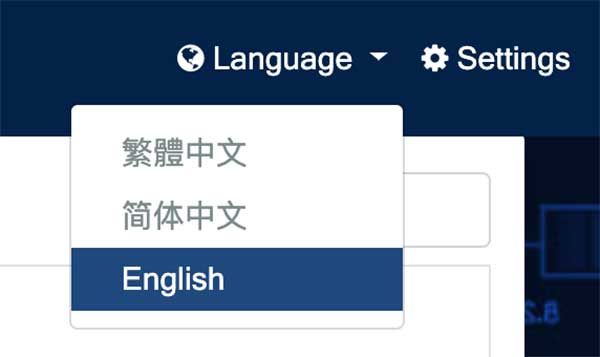 03. TCM Database Integration
We are continuously developing of the C.M.A.S personal version which integrating huge TCM database including acupuncture, Chinese herb/formula and ancient TCM books. We publish articles related to Chinese meridian science research almost every day.
It's a pity that since we have no ability to translate this huge system into English, this version only supports Chinese. No English version is provided currently(2021)