Since 2009, we've been providing the best Ryodoraku Meridian detection system to acupuncturists and professionals around the world.
C.M.A.S. stands for Cloudtcm Meridian Analysis System, is the state of the art in Traditional Chinese Medicine.  It is designed to measure a person's twelve meridian energy level, and apply the results to diagnose  examninee's health based on Ryodoraku theory since 1951. C.M.A.S. records the energy level and presents the results in the comprehensive format of charts
With C.M.A.S. standalone version(support Windows only) It will guide you to collect 24 Meridian Energy Values. You only need to follow the instructions and pictures on the screen step-by-step. The pictures will assist you to locate the probe on the correct merdian points and complete the measurement procedure.
PS. Multi-Language(Chinese/English) is supported! No Upgrade Plan!
Standalone-Version Gallery
With C.M.A.S web-version, you can measure your clients' meridian with Chrome browser online. You only need to install a tiny software named Meridian-Agent, login into the web-version to start everything. It is simple and convenient!
PS. Multi-Language(Chinese/English) is supported! Continuous upgrade!
Web-Version Gallery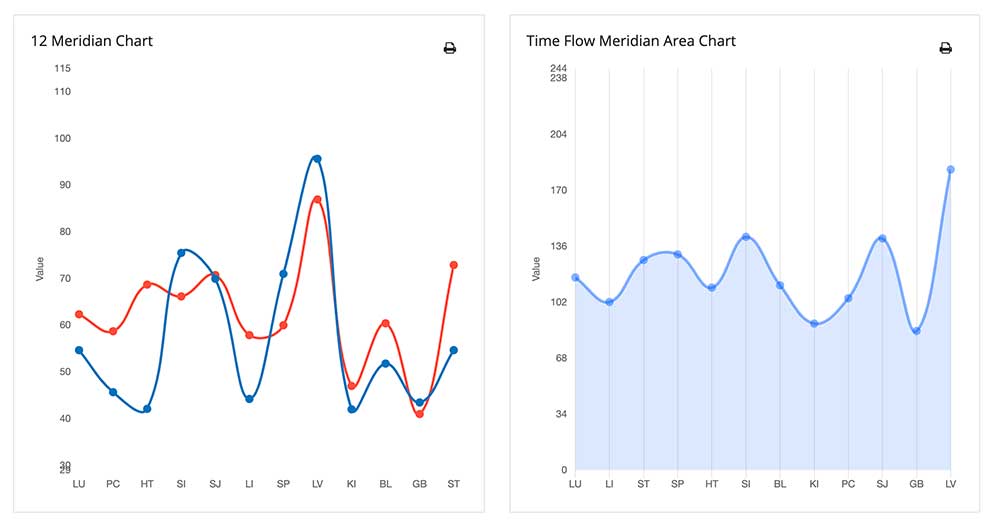 03. TCM Database Integration
We are continuously developing of the C.M.A.S personal version which integrating huge TCM database including acupuncutre, Chinese herb and ancient TCM books.
PS. C.M.A.S personal version only support in Chinese, no English version is provided.